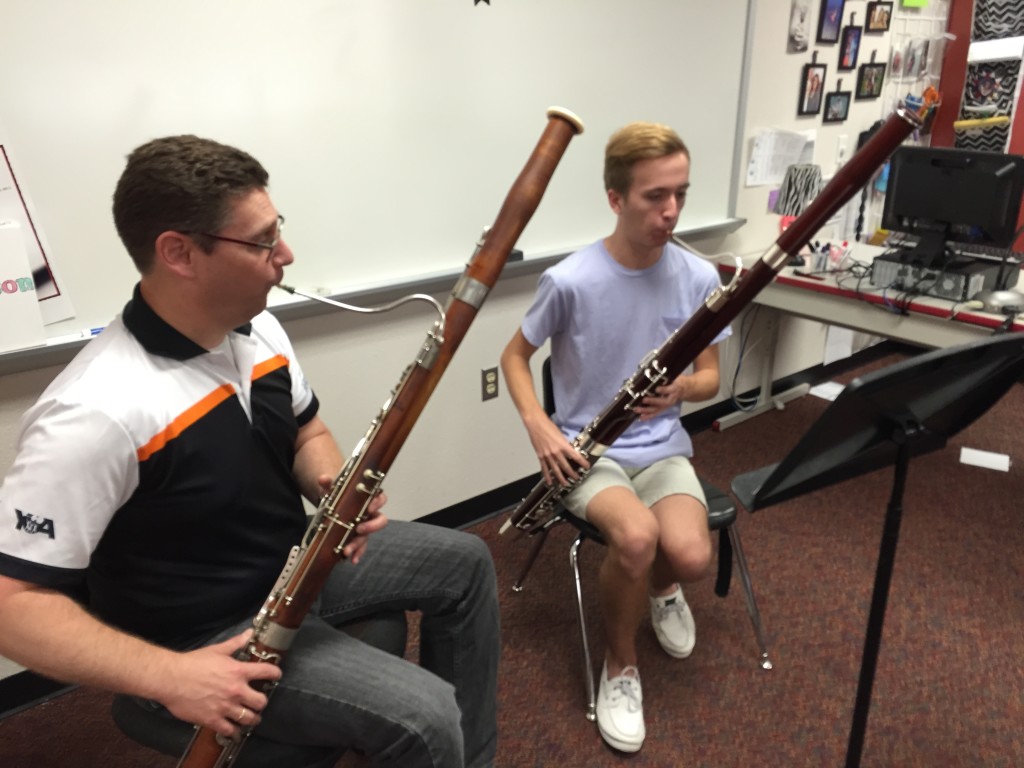 Advanced
Double
Reed
Institute of
Texas
ADRIT is an exclusive, advanced double reed workshop where you study with high-level performers from around the country.  Usually these students are in high school and college, though participation is not determined by age, but by ability level.
Advanced reed-making
Orchestral excerpts & solos
College auditions
Chamber music
Study with the Best!
LOCATIONS
ADRIT will take place in select locations:
Austin 1
Frisco
Houston North (at Sam Houston State University)
Southern California (at Redlands University)
Ohio (at Miami University)
Virginia (at Shenandoah University)
AUDITION  
All students will be required to audition for ADRIT regardless of their participation in the past, and there will be a limited number of spots available for each instrument at each location. There is an application fee of $25 that is non-refundable, but that will be applied towards tuition if you enroll.  If you audition for ADRIT and are not offered a spot, you will be offered a spot in our high school division and the fee can be applied to that.  Audition repertoire is set by Bocal Majority/Operation O.B.O.E.
AUDITION REPERTOIRE
Click here for the 2018 audition repertoire for ADRIT
APPLICATION
An audition application is found here and requires the upload of your audition audio file.  All formats for audio or video files are accepted.  You may also record your audition and upload to an external site (i.e.., YouTube) and type in the link on the application.
CLICK HERE FOR BRIEF ADRIT APPLICATION
Audition deadline for ADRIT is March 1, 2018
This camp is for:
Oboists and bassoonists who would like to work on audition preparation
Oboists and bassoonists who would like to work on reed-making
Previous all-state participants OR all-state hopefuls (NOT A REQUIREMENT)
Those who would like to work with our world-class faculty who are major symphony performers and university/conservatory professors.
Sample ADRIT Camp Schedule – Austin and Frisco / Dallas
10:00-11:15 Masterclass
11:15-12:30 Reed Making
12:30-1:00 Lunch
1:05-2:15 Small Ensembles
2:20-2:40 Break
2:45-3:10 Faculty Recital
3:15-4:00 Lg Ensemble Wednesday
3:15-4:00 Special Topics T/TH
Sample ADRIT Camp Schedule – Houston North, Southern California, Ohio, Virginia
8:00-9:00am    Breakfast
9:00-9:45am     Required individual practice time/student-lead small ensembles
10:00-10:55am Masterclass
11:00-11:55am  Reed-making session 1
12:00-1:00pm   Lunch
1:10-2:10pm     Reed-making session 2
2:15-3:30pm     Small Ensembles (ADRIT: optional Special Topics)
3:30-3:45pm     Break
3:50-4:15pm     Faculty Recital
4:20-4:55pm     Large Ensemble
4:55-5:00pm     Packup
5:00-6:00pm     Dinner
6:00-7:00pm     Individual time/room/practice
7:00-10:00pm   Evening programming: additional chamber music, movie night, talent show, board game night
10:00pm           Everyone in their own dorm rooms "lights out"
Click here to check out our world-class ADRIT faculty
ADRIT Tuition: $500-$550 (not including room and board for residential location)
What if I am not ready to meet the requirements for ADRIT?
Try the Premier Division! Get the best of both worlds – a high level, select division without having to pre-audition