Virginia Bocal Majority Bassoon Camp
and Operation O.B.O.E. Camp
Artist-Instructors:
Ryan Romine, Professor of bassoon at Shenandoah Conservatory of Music
Stephen Key, Professor of oboe at Shenandoah Conservatory of Music
with Jim Moseley, oboe &  Michelle Rupert, bassoon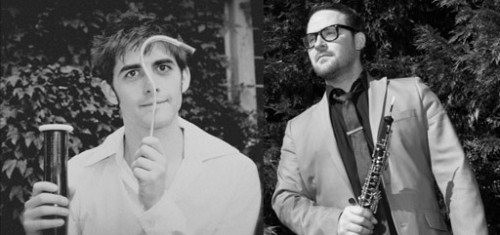 When: July 24 -29, 2017
Last minute fee July 6-9.  Enrollment closes on July 9th.
Residential students sign in on Monday at 4:00pm
Commuter students sign in on Monday at 5:00pm
Where: Shenandoah Conservatory in Winchester, Virginia
Cost:
$350 for commuter students
$450 for Premier commuter students
$700 for residential students
$800 for Premier residential students
Residential cost includes 3 meals per day, commuter cost includes lunch.
Who: any oboe or bassoon player (beginner, intermediate, advanced divisions)
This is a really great event to come learn reed-making and adjusting, play some great double-reed chamber music and get to work with some AMAZING faculty members and guest artists!
Residential students get to stay in modern dorms in double occupancy rooms.  Adult male and female RAs stay in the dorms for 24 access and supervision, including our camp manager.
CLICK HERE TO GO RIGHT TO REGISTER
General Daily Schedule (Sample – each day may be slightly adjusted for special programming)
8:00-9:00am                   Breakfast
9:00-9:45am                   Required individual practice time
10:00-10:55am               Special Topics (Premier: Masterclass)
11:00-11:55am                Reed-making session 1
12:00-1:00pm                 Lunch
1:10-2:10pm                   Reed-making session 2
2:15-3:30pm                   Small Ensembles
3:30-3:45pm                   Break
3:50-4:15pm                   Faculty Recital
4:20-4:55pm                   Large Ensemble
4:55-5:00pm                   Packup
5:00-6:00pm                   Dinner
6:00-7:00pm                   Individual time/room/practice
7:00-10:00pm                 Evening activity
10:00pm                         Lights out – students in their own rooms
THERE WILL BE AN ALL- CAMP RECITAL ON THE LAST DAY OF  CAMP 7/29 at 11am – all friends and family are invited to attend (no admission fee).