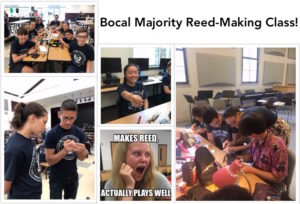 Come enjoy a reed-making refresher class (open to beginner reed-makers, too!) where you get to make reeds and have a fun time with friends in an upbeat environment!
WHEN: October 21st, 2017
WHEN: 1pm – 5pm
WHERE: Lake Highlands High School
COST: $20
On time deadline is October 9th.  Late fee of $10 applies between October 10th through 17th.  Enrollment closes October 17th at 11:59pm.