When: July 23-26, 2018
Where:  The Midwest Young Artist Campus in Highwood, IL (near Highland Park)
Cost: $265 Regular division and $365 Premier division  What's this?
Who: any oboe or bassoon player (beginner, intermediate, advanced divisions)
This is a really great event to come learn reed-making and adjusting, play some great double-reed chamber music and get to work with some AMAZING faculty members and guest artists!
Artist-Instructors: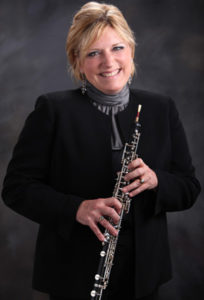 Shawna Lake, a Chicagoan for over 20 years, is highly sought after for her orchestral, chamber music and soloist skills. She is also the owner of Oboe Chicago.
She is well-known for her pre-conservatory style of teaching of over 20 years leading students and performing careers throughout the United States.  Many of Shawna's students are often given top scholarships in their college of choice.
Shawna's mentors and teachers include Robert Bloom, Sara Bloom, Robert Morgan, and Richard Killmer.  She holds a Masters Degree in Oboe Performance from the Cincinnati Conservatory of Music and a Bachelors Degree in Oboe Performance from Illinois Wesleyan University.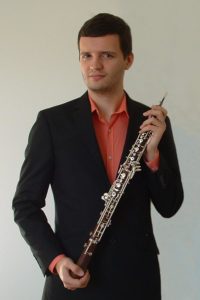 Andrew Leitza is an oboist and teacher in the Chicago-land area. At home performing both on modern and baroque oboe, he holds degrees in oboe performance from Southern Illinois University Carbondale and the Chicago College of Performing Arts, as well as studying historical performance at the Tafelmusik Baroque Summer Institute, the International Baroque Institute at Longy School of Music, and privately in NYC. Andrew has performed with numerous ensembles such as New Chicago Chamber Orchestra, Callipygian Players, Cambridge Concentus, Urbana Bach Cantatas Project, and the Amadeus Consort where he performed the Concerto for Oboe and Violin by J.S. Bach with violinist Pascal Innocenti. In 2015, Andrew had the opportunity to perform at the Hawaii Performing Arts Festival presenting works heard for the first time on the Big Island of Hawaii. When not performing or teaching, Andrew enjoys working at Oboe Chicago, Inc. helping oboists select their next instrument.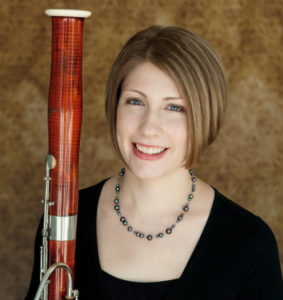 Hanna Sterba is a professional bassoon player and teacher in the Chicago area. She is a graduate of the Cleveland Institute of Music, where she was the recipient of the 2006 George F. Goslee prize in bassoon recognizing outstanding artistry. Her principal teachers have included John Clouser and Ronald Phillips. As a performer, Hanna held the position of Second Bassoon with the Canton Symphony Orchestra for four seasons, and Wheeling Symphony for two seasons. Additionally, she enjoys a varied career as a freelance and substitute musician, having played with the Chicago Symphony Orchestra, Grant Park Music Festival, Illinois Philharmonic, Detroit Symphony Orchestra, Michigan Opera Theatre, and Akron Symphony, among many others. Hanna has performed with several prominent music festivals both in the United States and abroad, including the Verbier Festival in Switzerland, Bellingham Festival of Music, Cayman Arts Festival in the Caribbean, Music Academy of the West, National Repertory Orchestra, Aspen Music Festival and School, Kent/Blossom Music, and Le Domaine Forget.
CLICK HERE TO GO RIGHT TO REGISTER
General Daily Schedule (Sample – each day may be slightly adjusted for special programming)
10:00-10:40 Special Topics
10:45-12:25 Reed Making
12:30-1:00 Lunch
1:05-2:15 Small Ensembles
2:20-2:40 Break
2:45-3:10 Faculty Recital
3:15-4:00 Large Ensemble
THERE WILL BE AN ALL- CAMP RECITAL ON THE LAST DAY OF  CAMP 7/26 at 3pm – all friends and family are invited to attend (no admission fee).